ROSALIND HINTON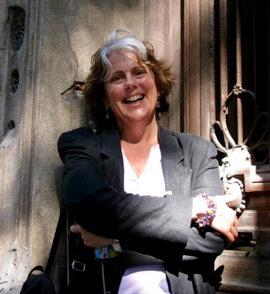 Dr. Rosalind Hinton is an accomplished oral historian and uses these skills for public history, movement building, and in development. She is currently a fellow at Newcomb College Institute at Tulane University bringing digital storytelling from the Pacific Coast to the Gulf Coast through LA Out Loud, a project that creates digital stories around Sexuality and Reproductive Health, Rights and Justice. She partners with the StoryCenter in Berkeley, CA to bring one to four-day storytelling workshops in the New Orleans area. She was lead historian on Katrina's Jewish Voices, a project with the Jewish Women's Archive and the Institute for Southern Jewish life to document the Jewish community post Katrina in New Orleans, Baton Rouge and Mississippi Gulf Coast. She has worked with the Jewish Women's Archive documenting Women Who Dared and Jewish Women in the Civil Rights Movement and worked with the Newcomb Archives documenting accomplished Newcomb Alumni. Dr. Hinton helped launch New Orleans Center for the Gulf South at Tulane University with Professor Larry Powell and develop Music Rising at Tulane, the Musical Cultures of the Gulf South, project and website that documents the music and cultures of the Gulf South. Her favorite New Orleans gig was at the Contemporary Arts Center where she was membership director.
Dr. Hinton has a PhD in Religious Studies from Northwestern University in Evanston, IL. Her areas of focus include African American religion and culture, music, visual arts, gender equality, and women and children's health. She was an assistant professor of Religious Studies at DePaul University in Chicago and has taught Religious Studies, Feminist Theology, and American History at Tulane and Loyola Universities in New Orleans.
DARCY ROAKE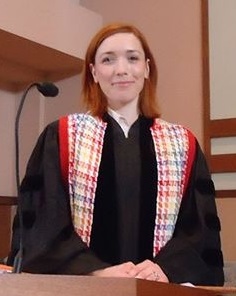 The Reverend Darcy Roake is a Unitarian Universalist Minister who lives in New Orleans, LA. Rev. Darcy works at the Unitarian Universalist Association and has a wide background in social justice and pastoral care in workplaces as diverse as Oxfam America, Amnesty International, the United Nations, the Navajo Nation Public Defender's Office and Massachusetts General Hospital. Rev. Roake received a B.A. in Religious Studies from Brown University, graduated with a Master of Divinity from Harvard Divinity School and is a member of Planned Parenthood Federation of America's Clergy Advocacy Board. Rev. Roake was recently named as one of the "16 Faith Leaders to Watch in 2016" by the Center for American Progress.
ALEXIS CLARK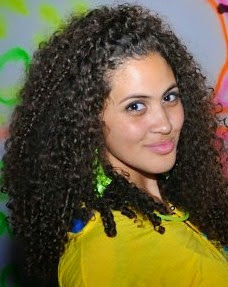 Alexis Clark (Intern) is a current Junior at Tulane University in New Orleans, Louisiana. She began working as a Collat Media Intern in the Fall of 2014. Since then she has created a web series called College Code, received 3rd place for Best Viral Video in a College Media Association National Competition, and is now currently working as an editor for LOUISIANA OUT LOUD. She also interns with the production company TuckerGurl where she has assisted in the creation of multiple projects such as THE BIG FISH and BLACK FOLK DON'T . She will also be featured in the upcoming film PAPER CHASE, a feature length comedy about an unpopular girl who, with the help of her best friend and single mother, has to rely on her eccentric community to raise money for college.
KATALINA EURAQUE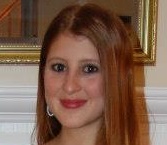 Katalina Euraque (Intern) is currently a Junior at Tulane University in New Orleans, Louisiana double majoring in Latin American Studies and African and African Diaspora Studies with a minor in Public Health. She started working as a Collat Media Intern for Newcomb College Institute in the Fall of 2015 and is currently working as a digital media intern for Louisiana Out Loud. She also is currently on the executive board for Students Organizing Against Racism at Tulane as treasurer and Generating Excellence Now and Tomorrow through Education as community representative. She prides herself in her Honduran heritage and her work as an anti-racist organizer.
REBECCA ROTH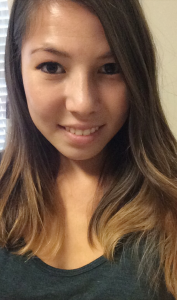 Rebecca Roth (Intern) is a Applied Computing Systems & Technology major at Tulane University with minors in Cell & Molecular Biology and Spanish. She assists Louisiana Out Loud mainly with the design and maintenance of the LaOutLoud WordPress site. In addition, Rebecca interns for Operation Spark, a New Orleans non-profit that teaches software development skills in the Central Business District to improve students' marketability in the job market.